DEDON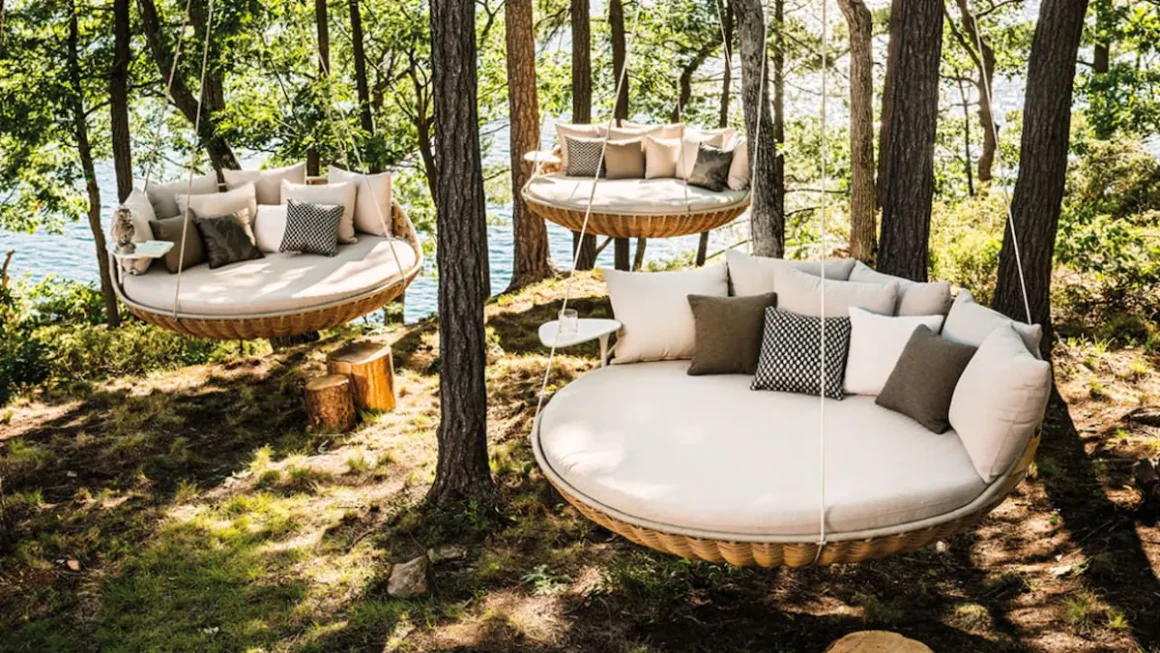 Country of Origin: Germany
Founded: 1990
Style: Hand-Woven, Post-Modern, Whimsical
Specialty: Outdoor Lounge, Colorworlds
Garpa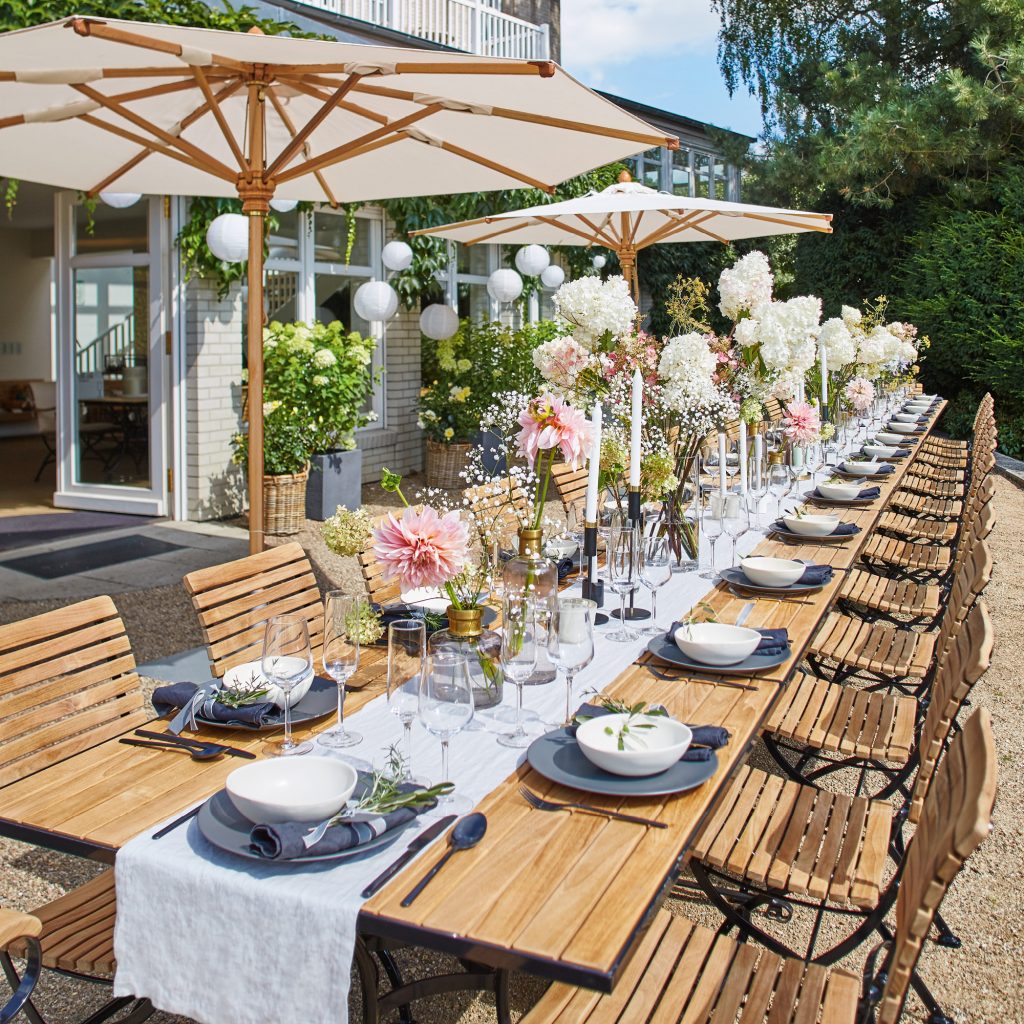 Country of Origin: Germany
Founded: 1979
Style: Timeless Garden Furniture, Eclectic
Specialty: Outdoor Dining, Steel & Premium Teak
Gloster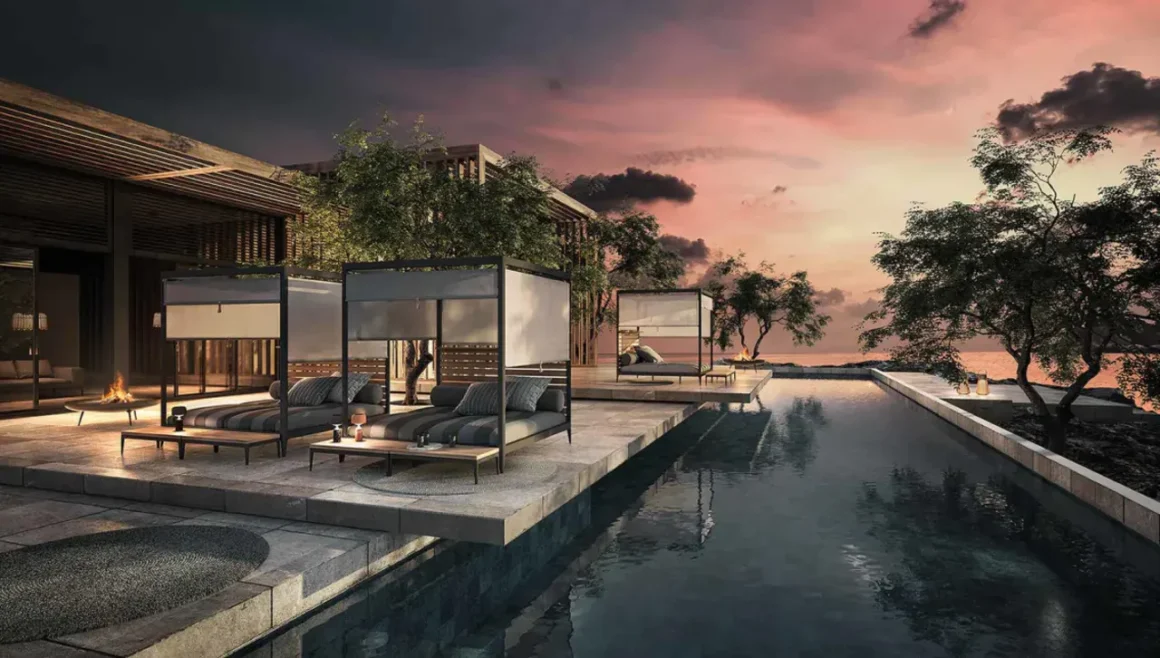 With cool calming colorways and meticulous craftsmanship, Gloster has developed a very large following in the world of luxury outdoor furniture. Characterized by soft rich teak accents, dramatic wicker frames, and cushions so soft you'd think they were indoor, Gloster designs are always instant classics.
Area of Origin: West Africa
Founded: 1960
Style: Contemporary, Eastern Influence, Scandinavian Style
Specialty: All-Weather Wicker, Indoor-Feel Upholstery, Premium Teak
Barlow Tyrie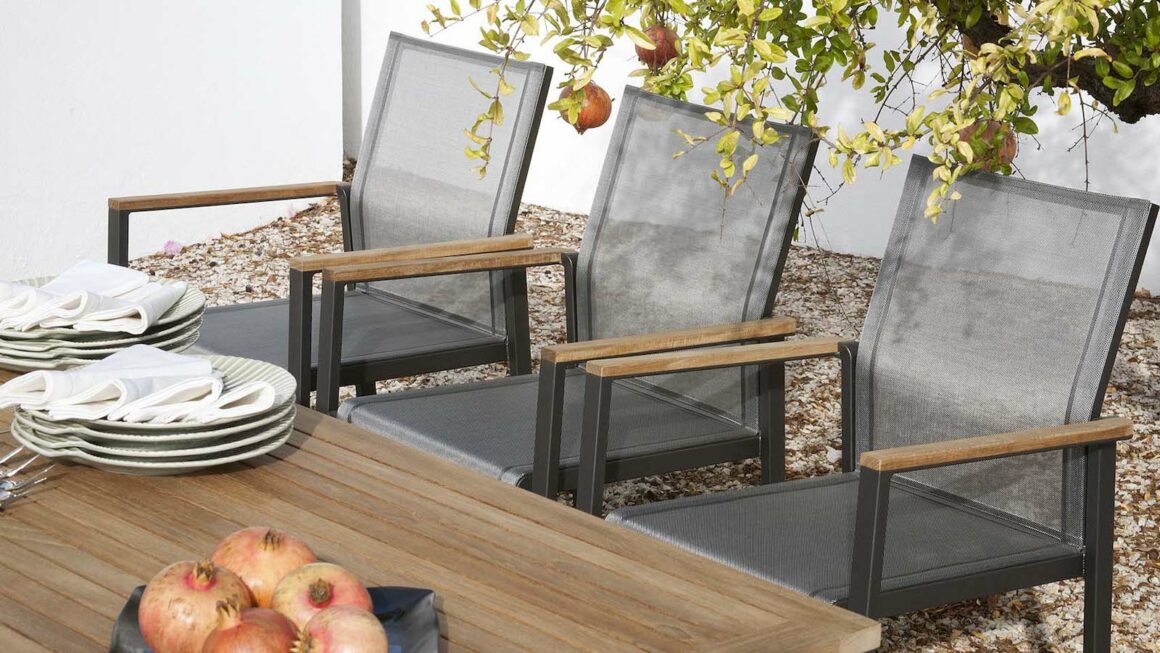 For over 100 years, Barlow Tyrie has been synonymous with quality teak outdoor furniture. From its historic beginnings with the rustic London garden bench to the modern mixed-material Aura dining collection, Barlow Tyrie reveals the beauty and potential of teak to craft heirloom furniture that ages gracefully in gardens, parks, and patios for generations.
Country of Origin: UK
Founded: 1920
Style: Rustic Teak, Modern Teak, Design Icons
Specialty: Outdoor Dining, All-Teak Frames, Garden Benches
Houe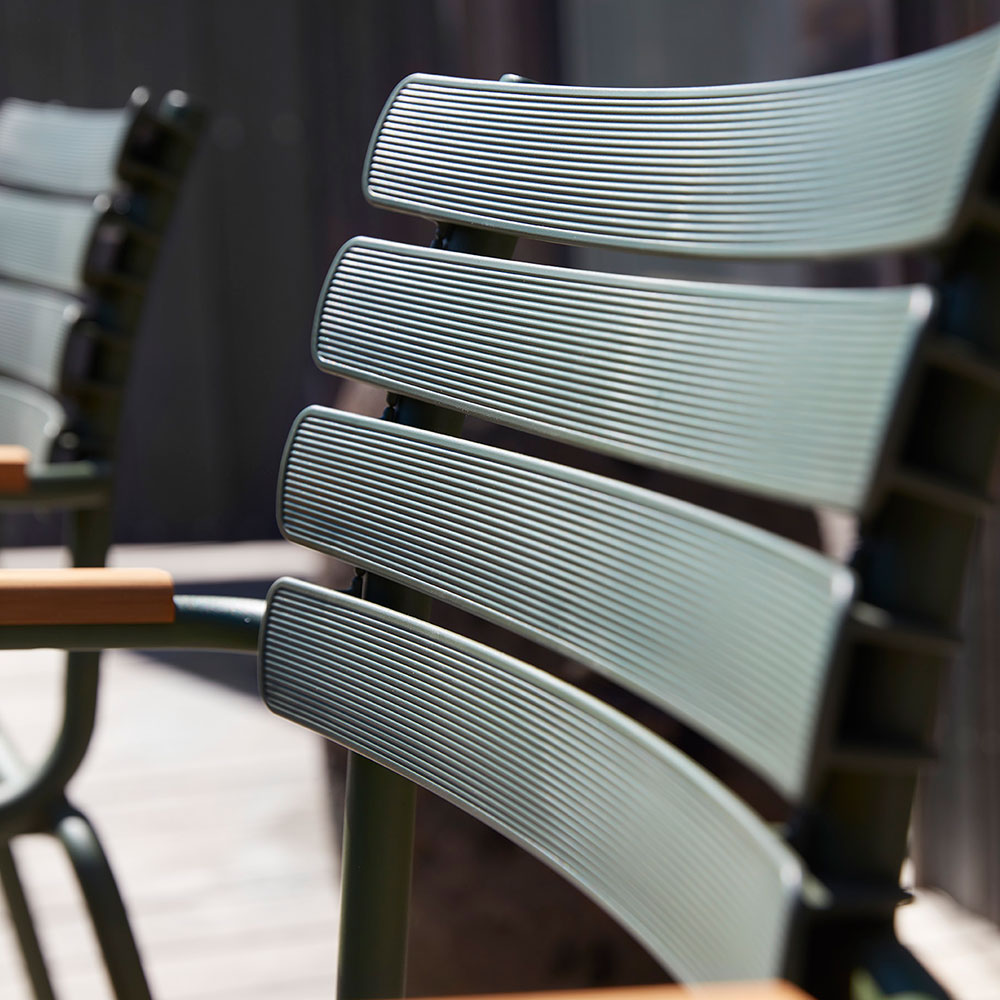 Driven by a philosophy of affordable luxury, Danish design house Houe creates neo-Scandinavian, award-winning furniture with a conscience. Repurposed waste plastic lamellas that are colorful and interchangeable, along with aluminum and bamboo accents, make for ergonomically-inspired comfort and custom style that you can feel good about. Watch the waste plastic lifecycle here.
Country of Origin: Denmark
Founded: 2007
Style: Scandinavian, Affordable Luxury
Specialty: Outdoor Dining, Innovative Materials
Umbrosa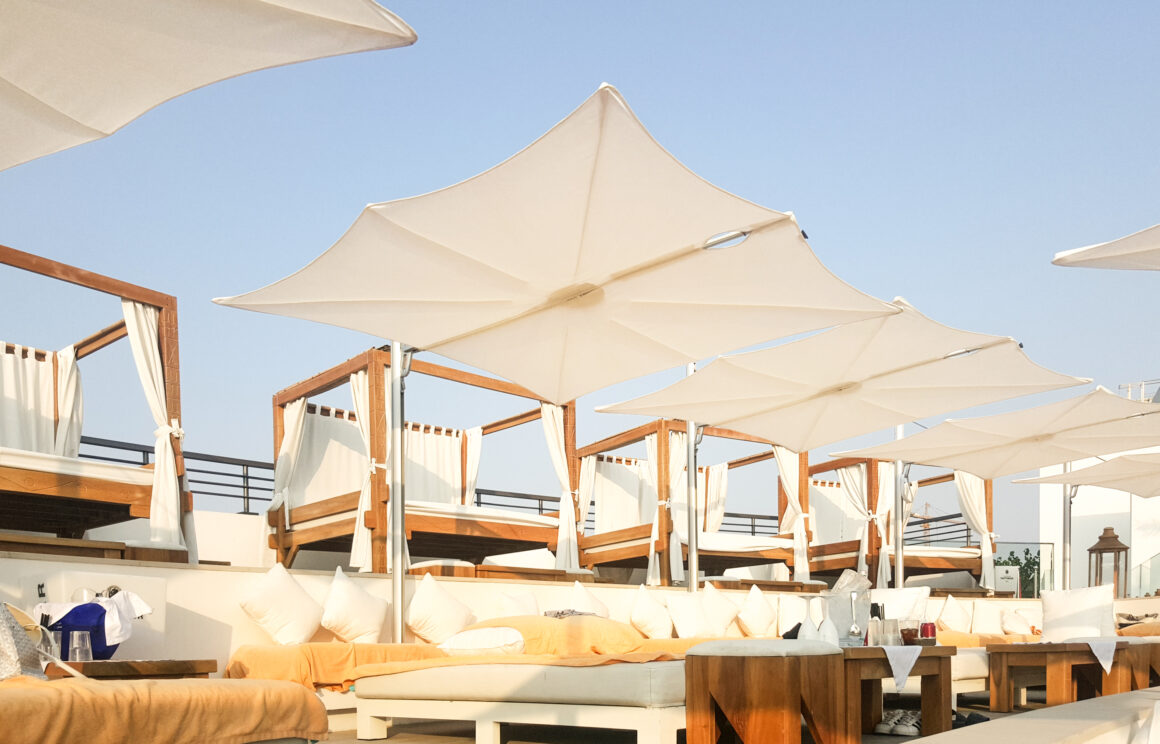 With ethereal silhouettes and effortlessly intuitive mechanics, Umbrosa redefines what the modern patio umbrella is and can be. Often flat, square, and even circular canopies, along with the absence of cranks and other clunky gear, combine for a modernist statement with a minimalist footprint.
Country of Origin: Belgium
Founded: 2005
Style: Ultra-Modern, Minimalist
Specialty: Unique Canopies, Easy-Open Operation
Woodline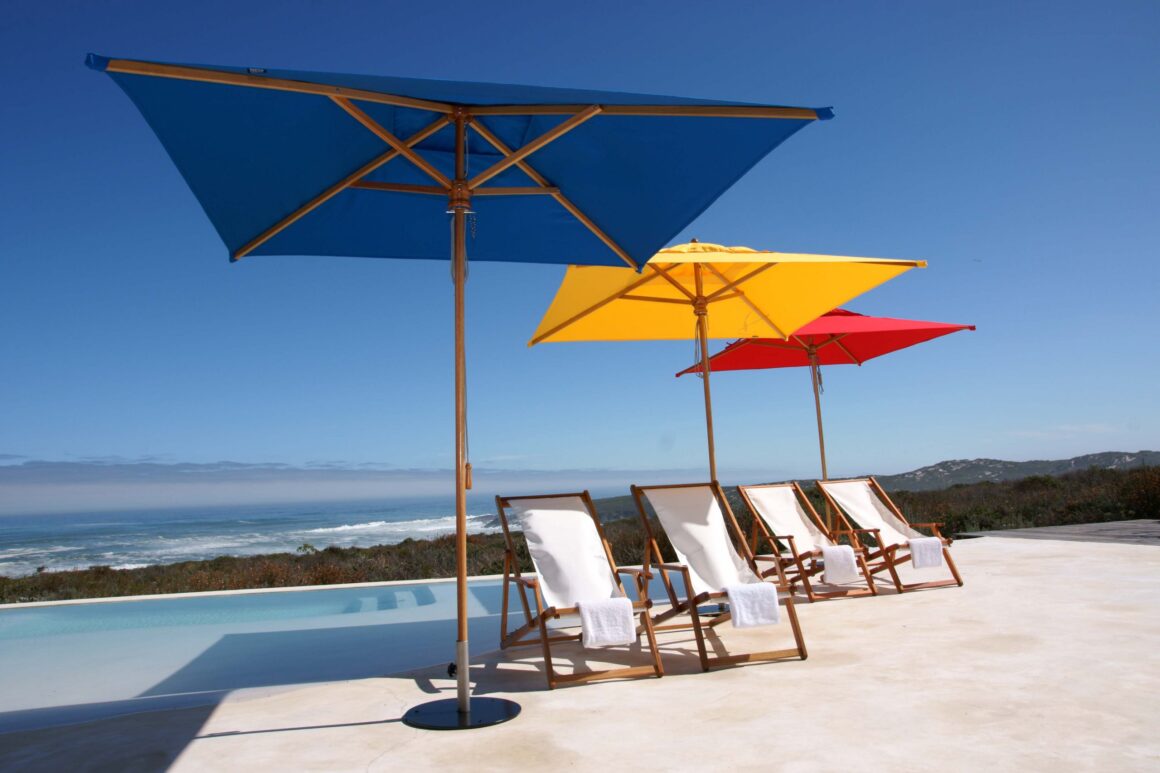 Woodline proudly hails from Africa's Cape of Good Hope. The parasol company designs rugged shade solutions intricately engineered to withstand the area's intense wind and rain [Storm can withstand winds in excess of 50 mph]. With corrosion-resistant stainless steel mechanics, reinforced stitching of the canopy, and even auto-open technology, Woodline is always innovating to perform in any environment.
Country of Origin: South Africa
Founded: 1990
Style: Rugged, Industrial, Innovative
Specialty: Elite Performance, Reliability
Frankford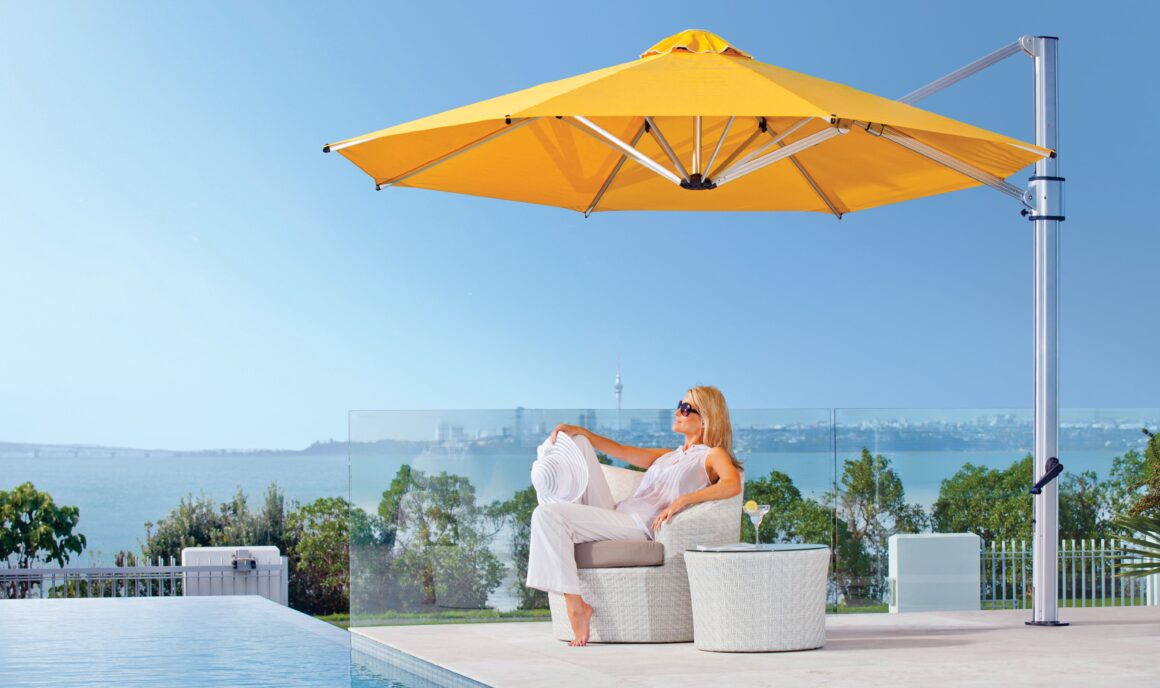 For over 100 years Frankford Umbrellas has furnished the commercial and residential markets with premium cantilever and market-style umbrellas. With its chrome-like polished steel finish and stately finial, the Greenwich collection is an instant classic; on the other hand, for sheer size and rugged performance, the Eclipse is one of the most popular choices for a cantilever umbrella. All Frankford umbrellas are proudly made in New Jersey, USA with marine-grade 9 oz. fabric.
Country of Origin: USA
Founded: 1898
Style: Beach Chic, Classic, Affordable Luxury
Specialty: Contract-Grade Shade, Customizable Canopies