Whether it's hearing loons call across the lake from a screened-in porch in rural Wisconsin, or watching Mardi Gras marching bands pass by from a gallery in the Garden District of New Orleans, covered porches are often the most hospitable and treasured room in the house, even if they're technically outside.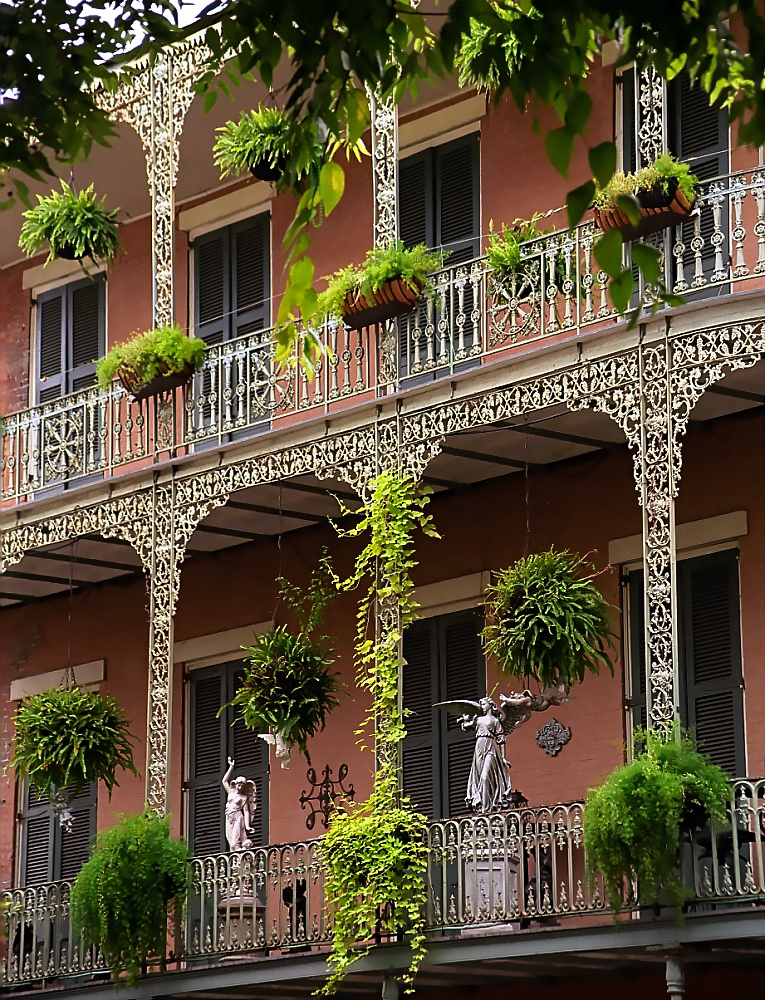 But if your outdoor furnishings are lacking, your porch may become a neglected afterthought. We believe the more comfortable you make your porch, the more you will enjoy the benefits of outdoor living. To help you transform your covered porch into a second living room, we wrote this guide to provide some furnishing ideas and to cover the different porch styles.
Porch vs Patio vs Lanai vs Veranda: The Different Types of Covered Porches
Covered porches go by many names and take many different forms. The style, space, and extent a porch is exposed to the elements influence your outdoor furniture selection. Here's a quick breakdown of some common outdoor architectural features along with material pairings.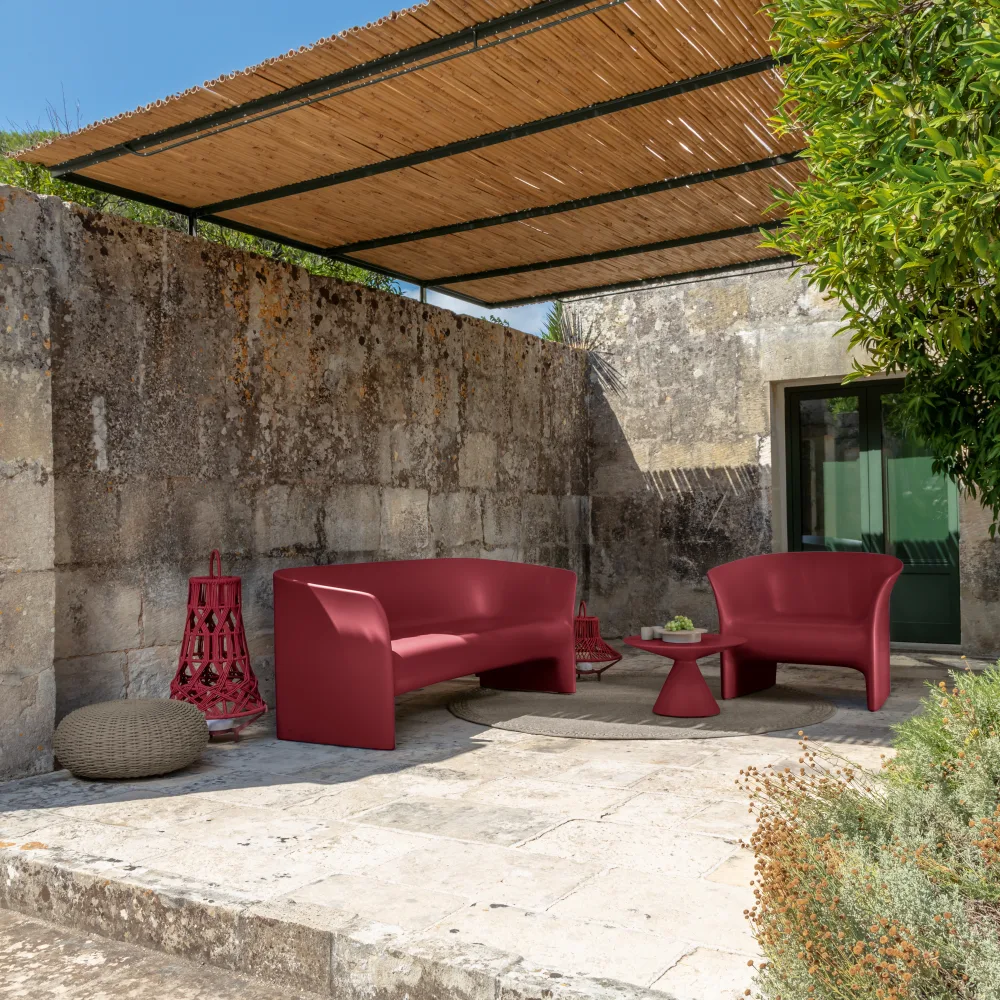 Porch
Definition: A porch is an extension of a building entryway. It usually includes a roof or awning and may have additional design features for style or function, such as a screen or support columns. Porches provide a sheltered area where homeowners can relax, socialize, and enjoy the outdoors safe from the elements, which makes them popular in northern climates.
Furniture Pairing: Spacious porches encourage luxurious lounge seating such as a sofa, while smaller porches should be equipped with a comfortable chair.
Materials: Porches may receive some exposure to the elements, so we recommend robust materials like teak, steel, and removable upholstery.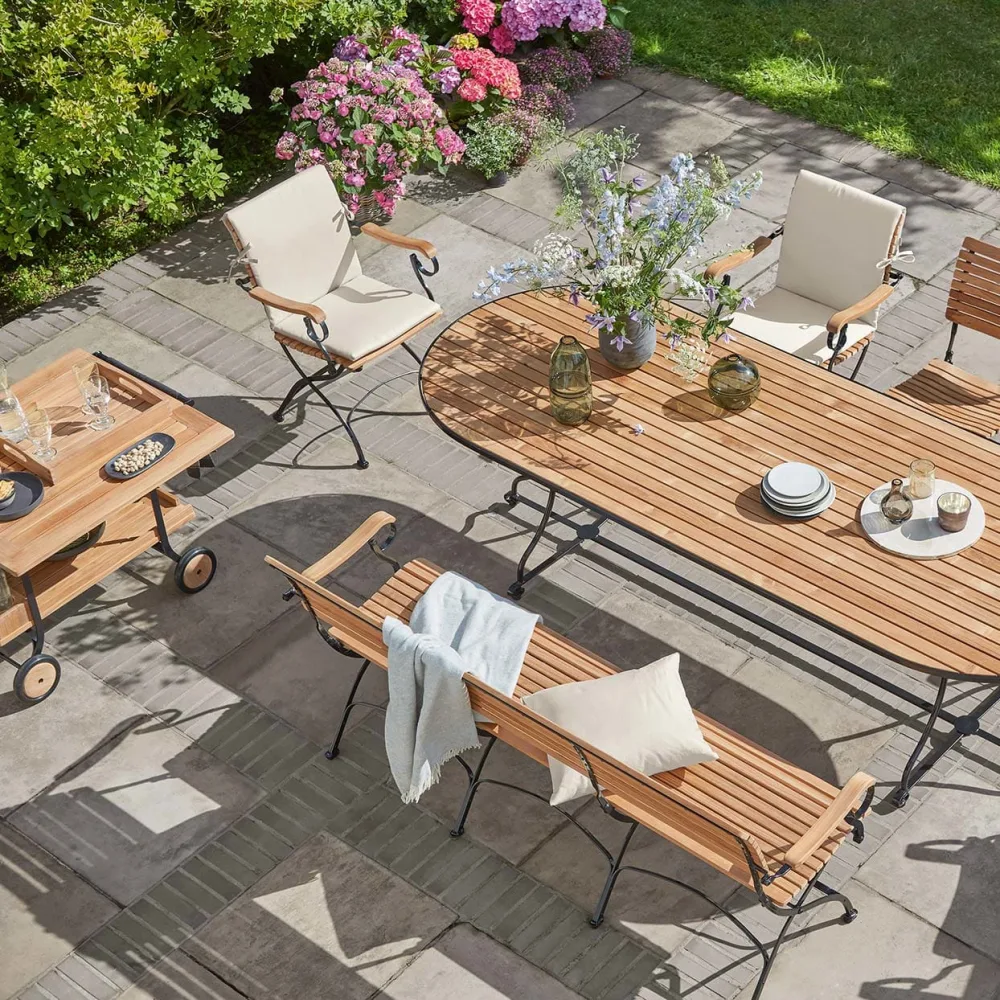 Patio
Definition: A patio is a flat uncovered area that can be constructed with a variety of materials including stone pavers, wood planks, concrete, or brick. Patios are often detached from the home, carving out a space in the garden or by a pool to set furniture.
Furniture Pairing: Create your own cover with a freestanding structure or a market or cantilever umbrella. Patios are often spacious enough to accommodate large dining sets.
Materials: All-weather materials like sling and powder-coated aluminum that can handle full UV-exposure and rain.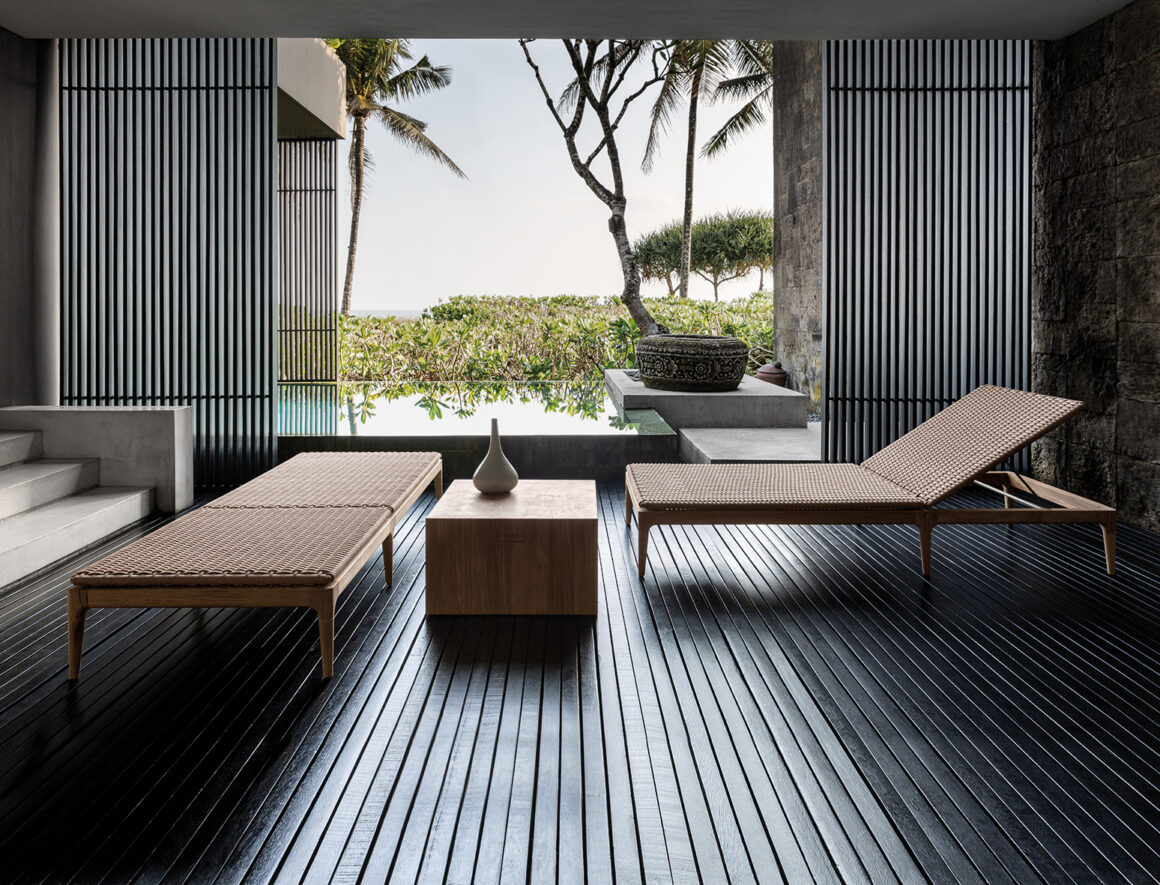 Lanai
Definition: In Hawaii, a lanai is a covered deck or patio that is attached to the main floor of the house with at least one wall removed. The term increasingly is used to describe partially enclosed spaces that seamlessly blend indoor and outdoor living.
Furniture Pairing: Deep seating selections with roomy upholstered cushions allow you to experience the best of both worlds.
Materials: Embrace the tropical theme and go with colorful woven rope and golden teak.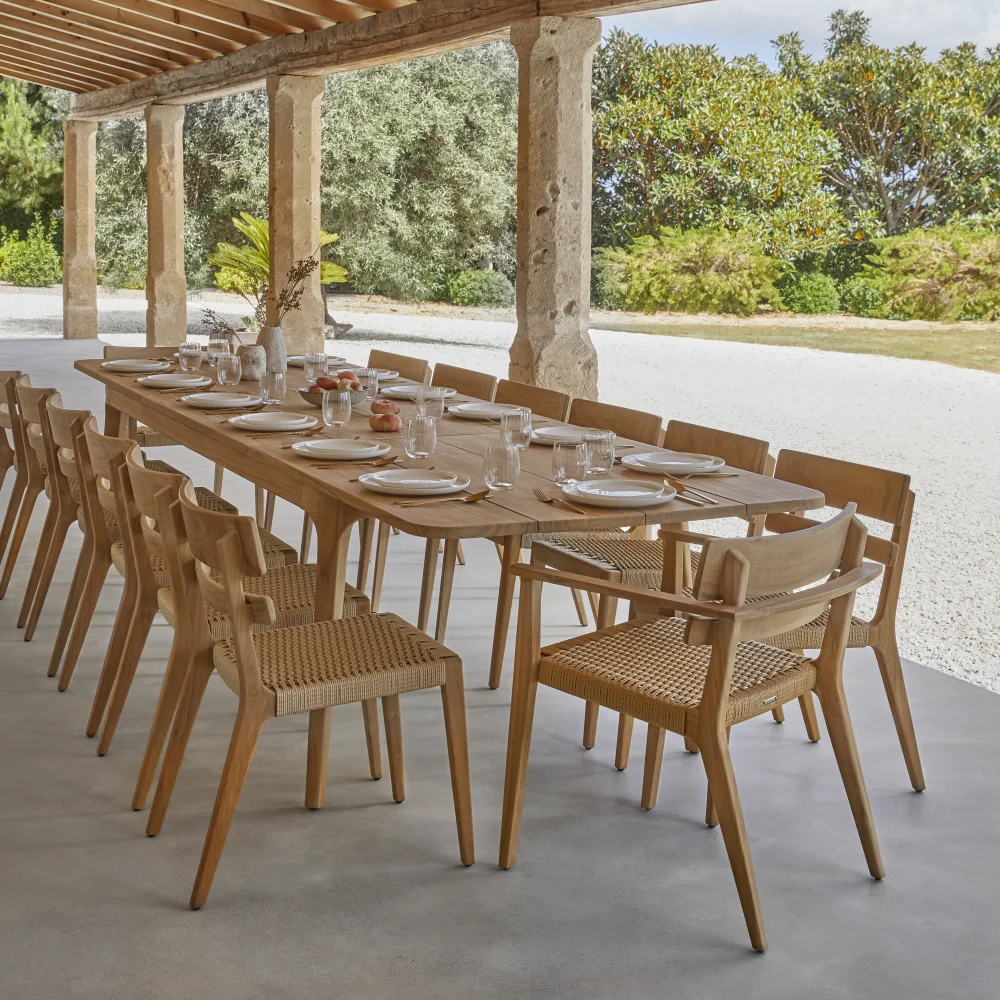 Veranda
Definition: Popular in warm climates like the Mediterranean and the southern United States, a veranda is a covered living space attached to the main floor of a house. They wrap around one or more sides of the facade and are not enclosed. Traditionally, they have a wraparound rail, but modern houses with a cantilever roof may omit this element.
Furniture Pairing: Verandas are long and narrow, so rectangular dining tables are a natural pairing. Classic comfort in the form of rocking chairs, benches and porch swings also add to the charm.
Materials: Since a veranda is an extension of a building, choose materials that match the architectural style of the structure. Wicker and teak suit traditional residences, while HPL and stainless steel contribute to a contemporary style.
Furnishing Your Covered Porch
Keeping the unique features of your covered porch in mind, here are some popular pieces and design trends that embrace the concept of outdoor living.
The Classic Outdoor Rocking Chair
For whittling away on a piece of wood, or whittling away time lost in a book, nothing conjures up the idea of repose and relaxation like the classic rocking chair. The Barlow Tyrie Newport rocking chair is made out of solid teak, so it can be left completely outdoors with minimal maintenance, and over time will develop a noble silver patina if left untreated. For a modern twist on a true classic, see Garpa Pan with elastic shoestring lacing for the back rest, or color-customizable Houe Click for a deeper reclining posture.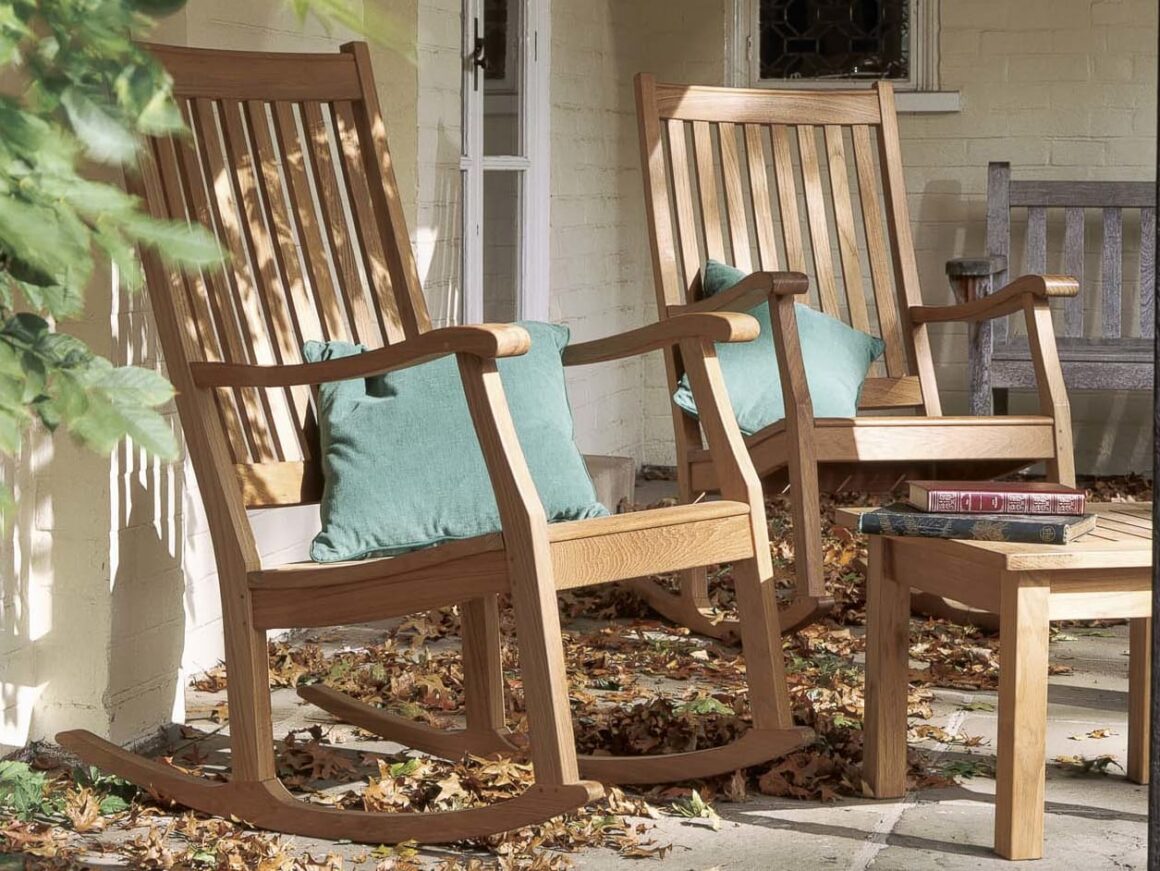 The Modern Porch Swing
No one does free-floating suspension like DEDON. KIDA, which can be mounted to a supporting mast or hung from a ceiling mount, is a porch swing that could comfortably seat nearly anyone. With a woven gyroscopic outer shell and deep contoured cushions, the KIDA hanging lounge chair is the ultimate expression of ethereal weightlessness.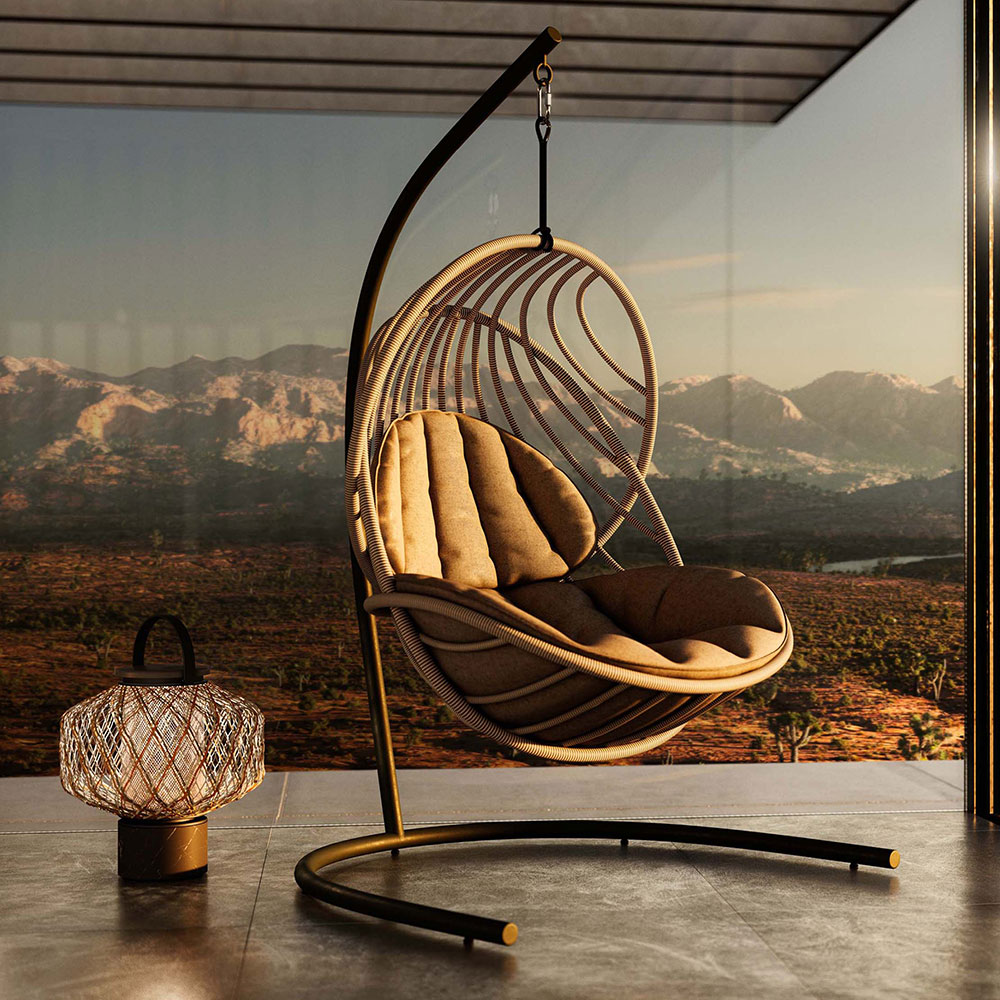 The Outdoor Living Room
For a modern minimalist look within a glass-enclosed solarium, look no further than the Scandinavians. Sweden-based Skargaarden melds old-world materials like teak with high-performance chrome-like brushed stainless steel in Haringe. The tufted cushioning of the seating lends a particular Mid-Century Modern feel to this collection.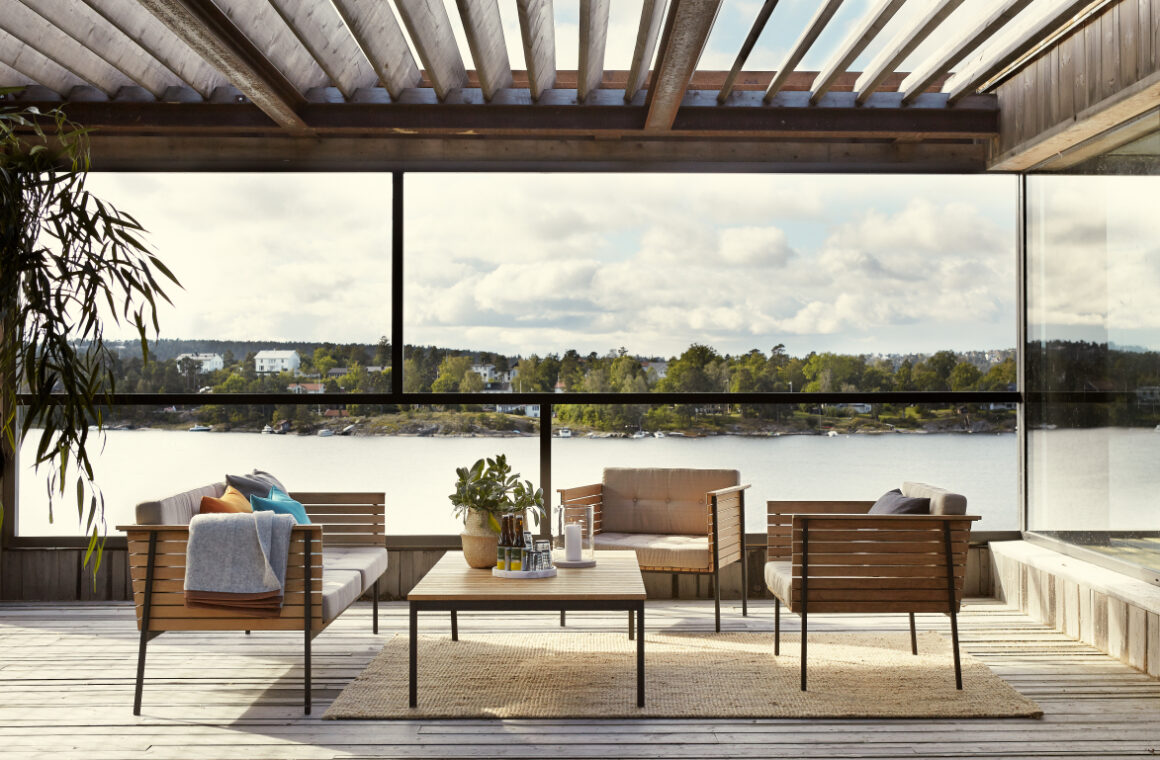 The Tropical Lounge
Gloster is the master of incorporating classic design icons into comfortable and contemporary expressions of newness. Bora is their interpretation of the Acapulco chair, a deep conch-like shell that opens up from the voided center with a light and airy open weave.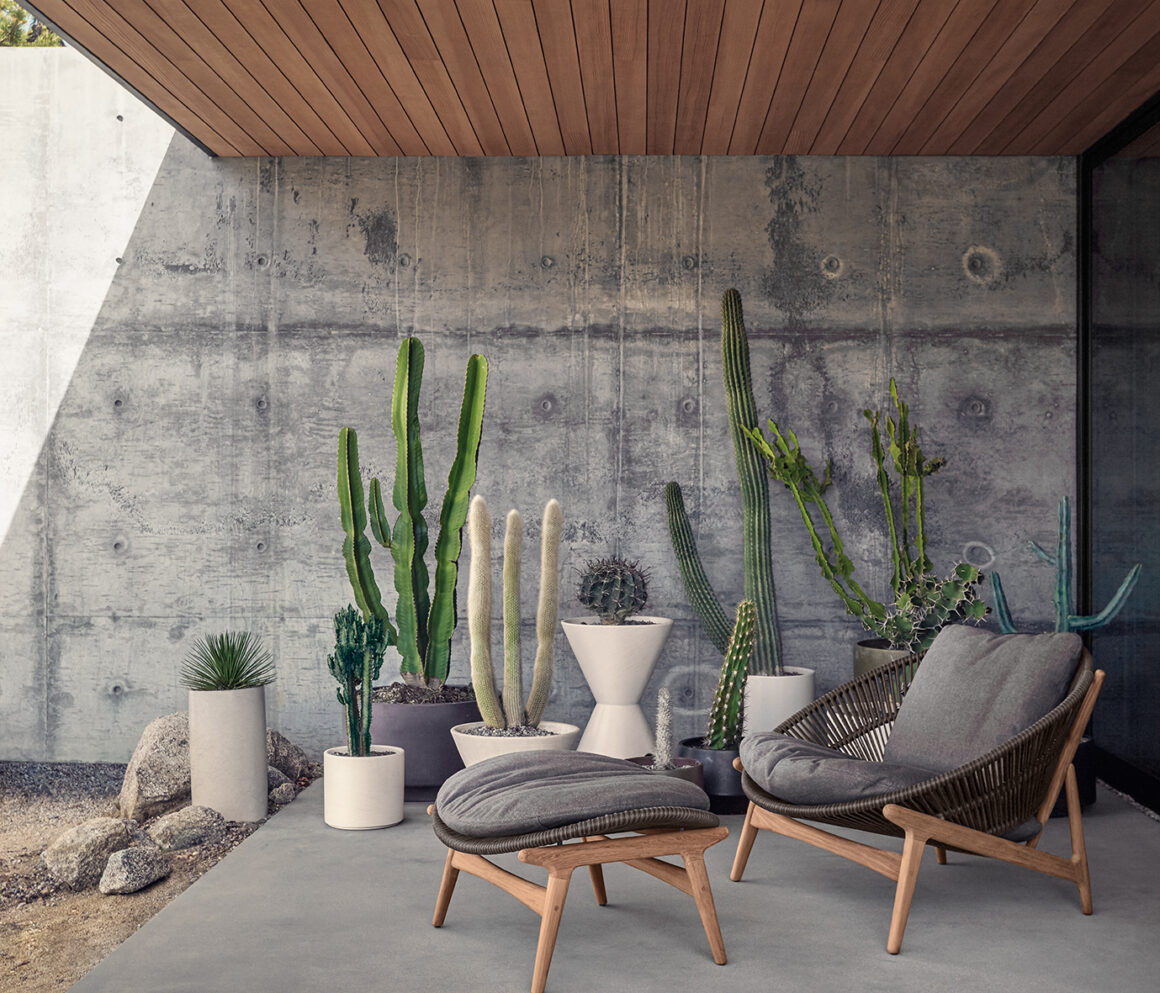 True Southern Hospitality
For an iced sweet tea and maybe a hand of cards, POINT has a selection of Southern-inspired dining chairs to outfit a covered outdoor bistro dining area. Havana has a smooth almost serpentine-like silhouette, Caddie has a warm woven profile, and Charleston has an ornate and richly mosaic'd pattern for a distinctly stately appearance.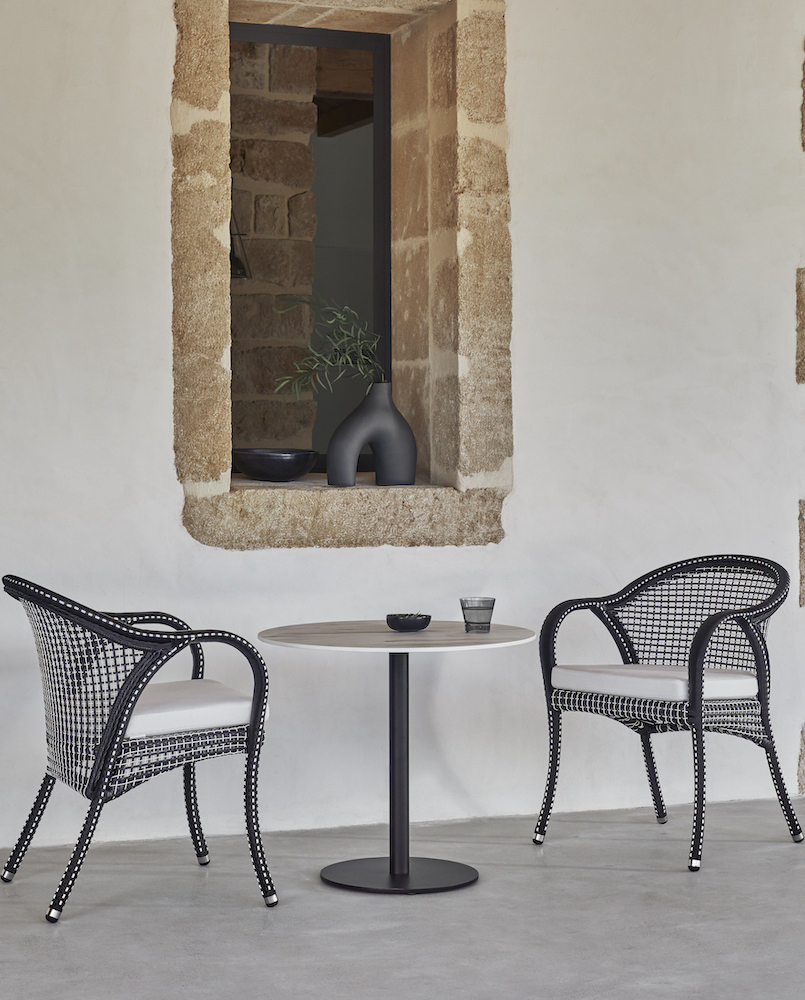 There are other themes for covered outdoor porch styles of course. Outdoor entertainment centers with built-in kitchen islands, TV's, and game tables are increasingly common. Likewise, daybeds, fire pits, and outdoor lighting are common categories found in outdoor covered spaces. Contact a Curran design consultant today for inspiration and advice to furnish the perfect porch, deck, lanai, balcony, gallery, or veranda of your dreams.
For a complete guide to area rugs and flooring options for outdoor spaces, check out our outdoor rug guide at sisalcarpet.com.
Paul is the Outdoor Furniture Storyteller at Curran and sisalcarpet.com. For the past 2 years he has been focused on crafting content that helps connect those who enjoy the finer things in life with heirloom outdoor furniture pieces. With over a decade of experience in e-commerce and web publishing, he envisions Curran as a comprehensive destination for building dream outdoor spaces. His favorite furniture style? Mid-Century Modern (it kind of encompasses a little bit of everything :D).